About me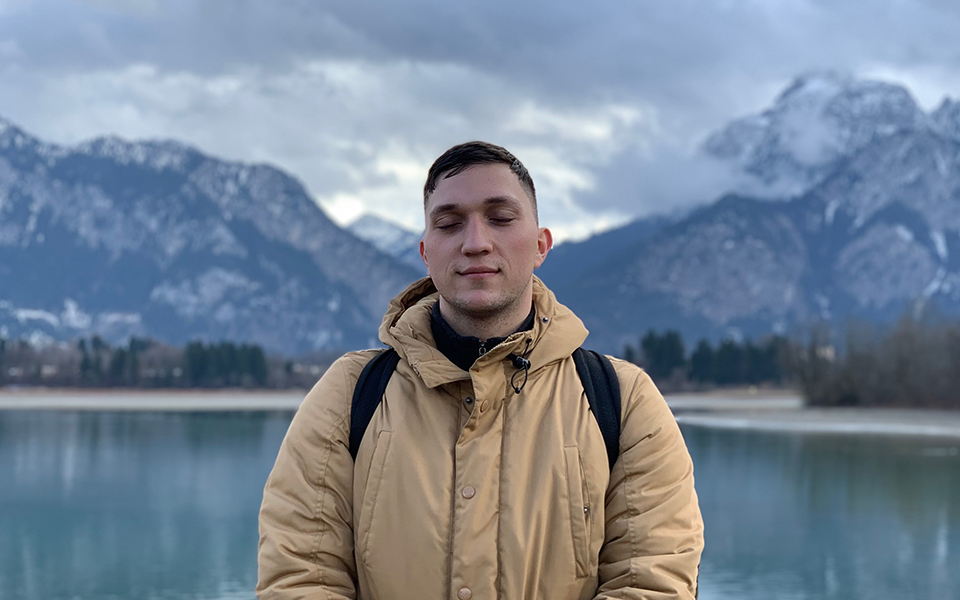 I was born in Sofia, Bulgaria - an interesting city, in an interesting country being a part of a very specific region of Europe. I was lucky enough to have an adventure-filled childhood full of bike rides, tree climbing, comic book drawing and being genuinely mischievous. In my teens, I was extraordinarily good at Call of Duty, was listening to angsty music, and I discovered the world of design.
Today, I'm living with my best friend, which happens to be my fiancee as well. We're surrounded by our 75 plans and I'm the one responsible for brewing our coffee and taking the film photos. In my spare time I do all sorts of physical activities, I enjoy the smell and content of different books, I journal from time to time and I cut my fingers while trying to carve stuff out of wood.
Let's connect
Work experience
Toptal
April 2019 - Present
Working as a Product Desginer responsible for the Staff Experience and Internal tool for Toptal staff.
MarketVision Consulting Group
August 2018 - April 2019
Created the mobile design systems for both iOS and Android for Prüvit.Re-designed the Desktop component system for Prüvit.Focused on complex UX research, metric based analytics for better usability, user centred design and business solutions.Through UX research, we increased the user retention on Android with more than 60% even when the user base was doubling. Through user path restructuring we increased the though-app purchases with 15% in the past 6 months. Wrote Web/UI copy for both mobile and desktop apps.
eAssist
January 2018 - August 2018
In eAssist I have the abilit lh-copyy to work on a rich variety of digital projects. Since eAssist is a business process outsourcing company, I was able to work on designs for data analytics businesses to complex dashboard designs and marketing-driven websites.
Pruvit
May 2017 - Present
My main focus is the design an lh-copyd maintanence of the component design systems for the mobile applications (Both iOS and Android). In here I had the opportunity to work in an iteration heavy process with a lot of user experience cases to solve. 🤫
Canbrowser
Apr 2017 - April 2018
Canbrowser is a privat lh-copye initiative to support the CAN industry with the best software available. It's an extremely complex system that I had the honor to re-design. canbrowser.com
Noxious.one
Juy 2016 - November 2016
While working in Noxoious.one I had the opportunity to work on CMS-orientated designs and a lot of designs for mobile apps. There was a lot of wireframing, prototyping and ideation. noxious.one
Kickflip
August 2015 - December 2015
Designed graphic design materials like badges and posters for HealthXL for one of the largest healthcare events in Europe. Worked on website for one of the biggest software development companies in Bulgaria - www.obecto.com kickflip.digital
Stenik
December 2014 - April 2015
Designed the biggest Cinema eCommerce website in Bulgaria - https://www.kinoarena.com. Worked on various eCommerce projects for leading brands in Bulgaria. Stenik Group